In addition to the piece shown on the home page, several other unique items are also Currently available

More photographs of Mark's creations will be available as he finishes them. If you are interested in purchasing any of his work, or if you prefer to discuss commissioned pieces, please contact him directly at 317-994-6363.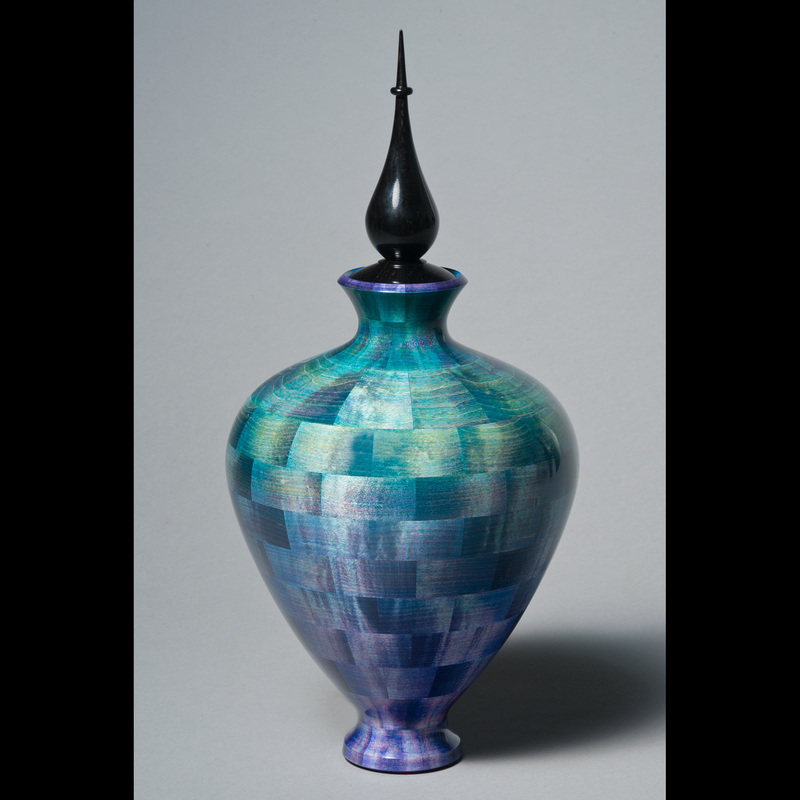 Rhapsody
​Segmented vase from figured Maple, stained with a variety of colors for shading from top to bottom, finished with high gloss lacquer. Fitted Ebony stopper and finial.
Size: 19" H x 9" W x 9" D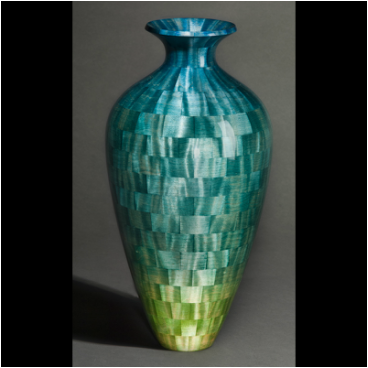 Caribbean Blue
This 7 1/8" diameter segmented Curly Maple vessel stands 14 1/4" tall. Like the colors of the Caribbean Sea, the stain colors fade from bright turquoise blue to shades of pale green and yellow at the base. ​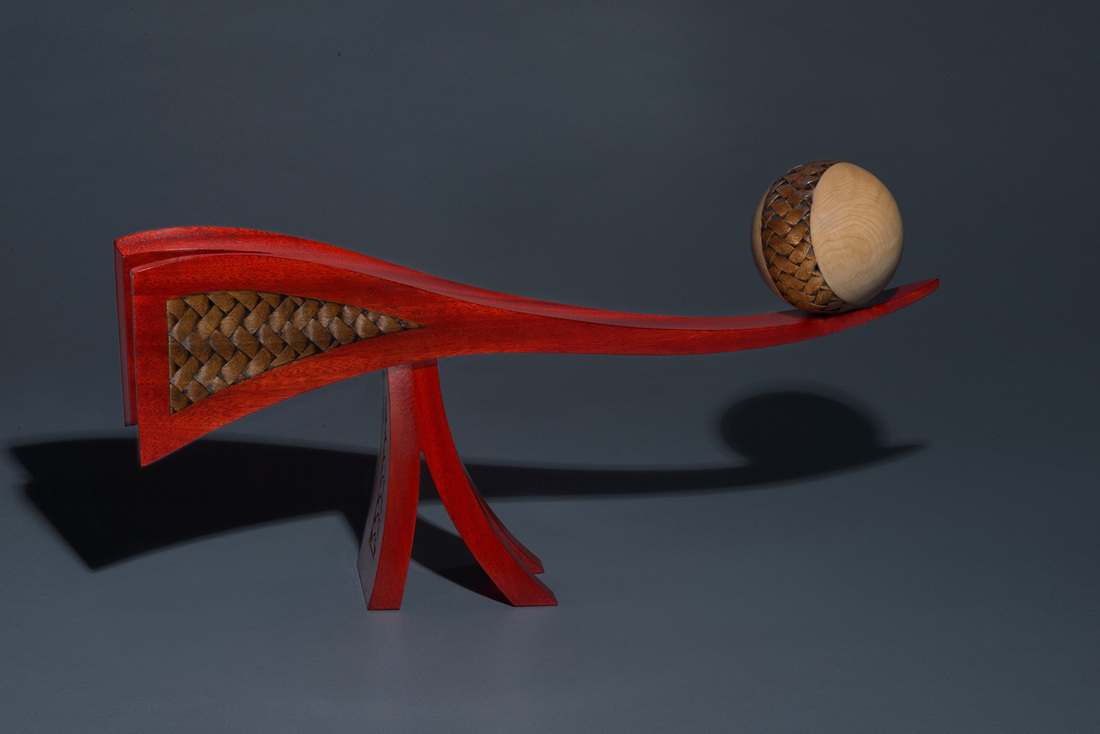 Carved Mahogany Stork with Tiger Maple Sphere
Dimensions: 13" Tall X 25.5 Long



Dream Weaver
This 8" diameter segmented Cherry vessel stands 12 1/4" tall. The lattice weave pattern around the vessel was all carved in by hand after it was turned. The openings are not "missing segments" on this piece. They were actually cut in during the carving process. The outside is stained burgandy with the inside stained black. The top rim is Ebony.


Quack
Mahogany Sculpture with Ebony stand.
4" Diameter X 15" Tall

---

Big Red
Maple vessel with aligned "windows" to provide a view through the piece, and full visibility of the matte black interior. The clear high-gloss exterior finish accents the rich color and characteristics of the wood.
7" Diameter X 12" Tall

Shifting Sands
Segmented maple vessel with textured accents applied after the vessel was turned. Teal exterior, clear maple inside, high gloss lacquer finish.
8" Diameter x 16 1/2" Tall


Tribute to the Ash Trees

This sculpture was created in recognition of the death of Ash trees caused by the Emerald Ash Borer beetle. Although native to Asia, this pest is now spreading across a wide geographic area of the United States, killing 99 percent of the Ash trees as it goes. The wood for this sculpture came from a dead tree that was not yet affected by the Ash Borer.The larger center section shows off a natural bark inclusion running its entire 31" height. On the left, the natural beauty of the grain was enhanced by abrasion, then lightly stained. On the right, the versatility of Ash is emphasized by a hand carved herringbone pattern on each face, outlined by a woodburned texture.

Black Pedestal Base 28" Tall
Overall Height 59"